As a parent, I love having water-based markers at home because my son's artistic creations often times end up on the walls, furniture, fabrics and I give him quite a bit of freedom because after all it can all be removed with water. But it also gave me an idea to do some more exploration with these markers. Since they are water-based it means they can be mixed with water which means we can turn them into watercolors! It's a fun and easy demo, with the supplies you most likely already have.
The process is easy. Because watercolor is very loose and free flowing medium, keep your drawing loose. Just a few swirly lines for petals with a marker and then wet your brush and start pushing the pigment with water, without over-mixing. Keep the petals abstract, just as an indication. Remember to leave the white of paper as highlights, don't cover the entire flower with water, because while it's wet the pigment will continue moving until it is evenly distributed and eventually turn into a blob of paint. You don't want that! You want some definition of petals, you want pattern of lighter and darker areas. But you will quickly get a hang of it by simply trying!
The key here is to act fast. Once you drew something with a marker, water it down with a wet brush right away and spread the color before it dries out. Once these markers are dry, the color will be hard to pick up and spread smoothly. So don't draw the entire thing and then start adding water. Go in steps, draw one flower, then add water, draw another one, then add water, and so on. Also I suggest using watercolor paper because it allows longer drying time and therefore more time to pick up the pigment. In addition, watercolor paper is thick so won't buckle and will stay flat.
All you are gonna need:
Crayola markers or any other water-based markers
Any large brush (I used size 6) because it has to hold enough water
A jar of water
Here's a short demo, feel free to use this technique to create your own illustrations 🙂
I hope you enjoy this tutorial and feel free to ask any question in the comments below or tag me on your social media to share your creations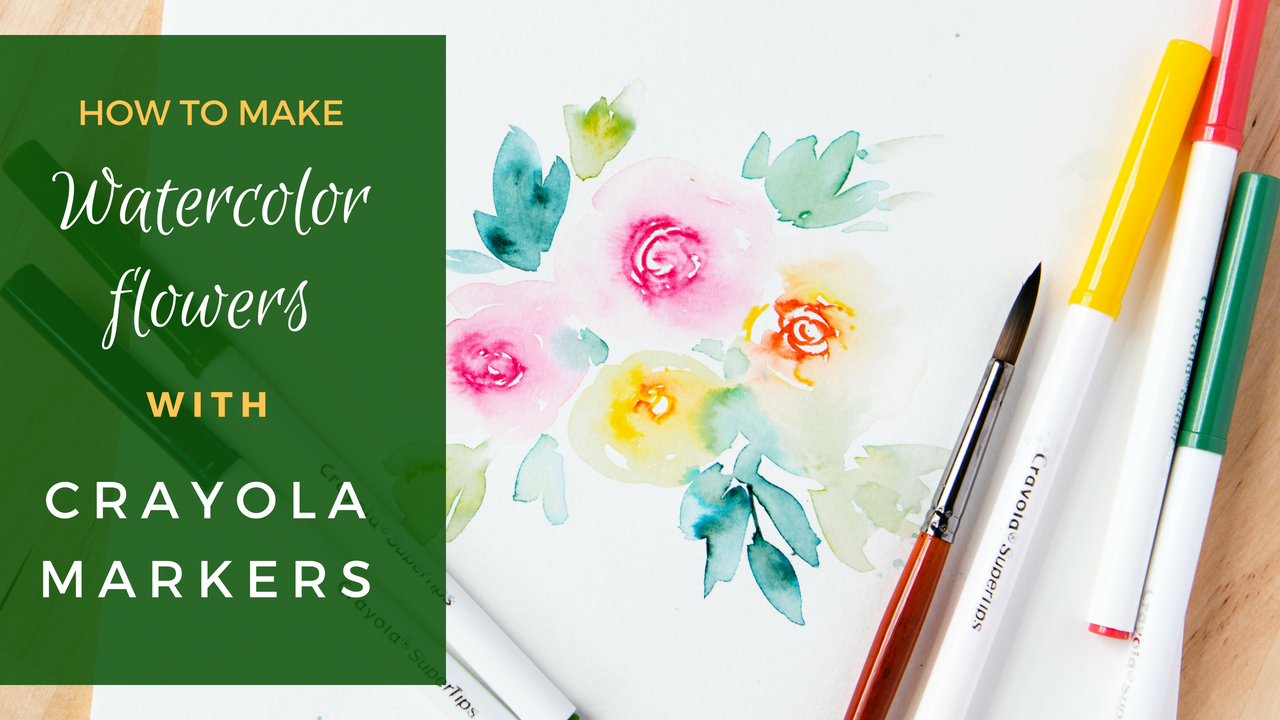 p.s. I use affiliate links and earn a small commission at no additional cost to you, this helps me keep this blog running and share free information with the world! 🙂