I love using script fonts for my graphics and logos. I find them to be very refreshing and showing more personality with a greater variation of styles. And with the amount of script fonts available you find one to fit your style just right.
Here I compiled a list of 12 my most favorite free fonts. The are free for your personal use, meaning you blog or printing party invitation for your next birthday. However, some of them might not be available for commercial use, so be sure to check the license when downloading the font to be sure you have a permission for a commercial use. Donations to the designers are always appreciated!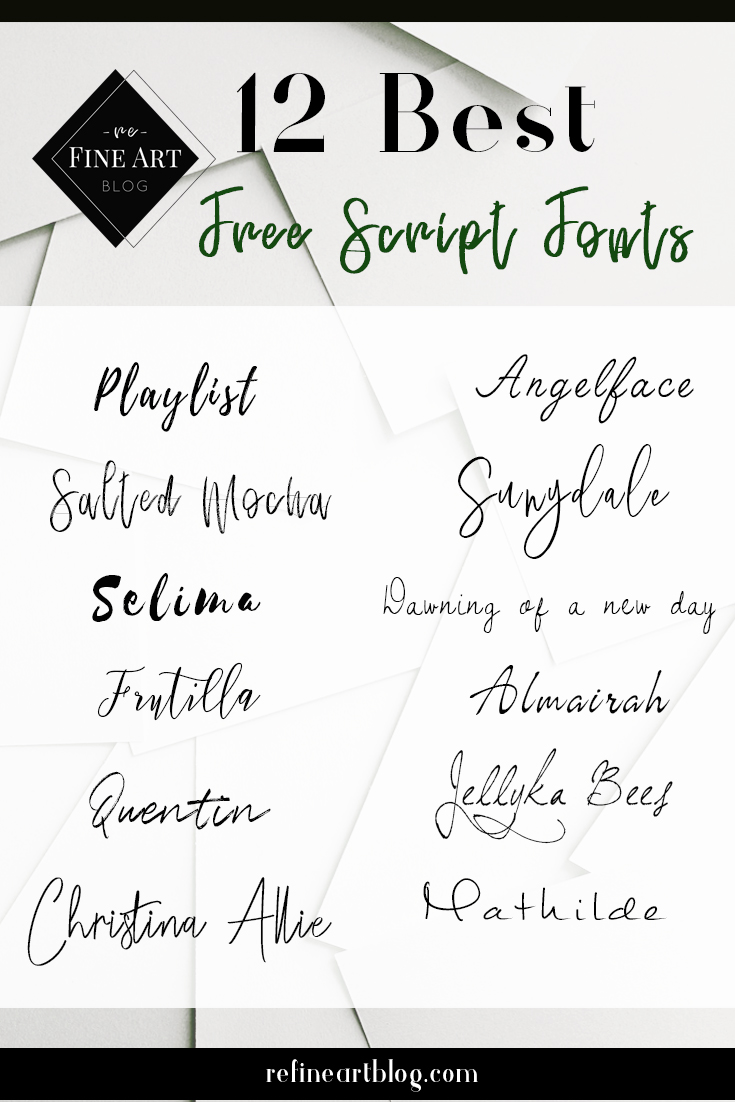 The links to the fonts:
Thank you for reading! Let me know in the comments which fonts you like best or what are you other favorite script fonts.